22 juin 2015
1
22
/

06
/

juin
/

2015
11:42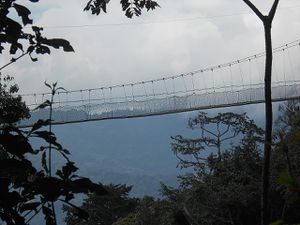 New in Nyungwe Forest, the CANOPY WALK or IGISHIGISHIGI TRAIL
The canopy walkway is a 200m trail suspended between giant trees, offering a magnificent view of the upper canopy. It is also a good bird-watching area.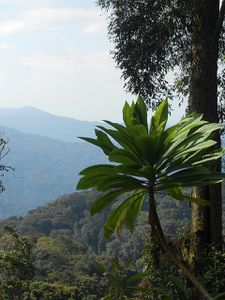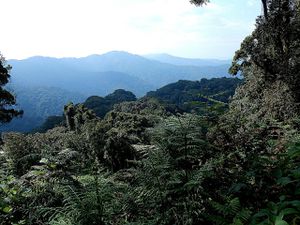 The Canopy trail (starting from the Uwinka Visitor Center)is one of the easy Nyungwe treks, actually covering a distance of 2.1km and taking about one and half hours.
It is also called the Igishigishigi trail, after the majestic giant tree ferns that are numerous in this area.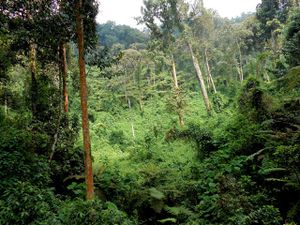 The birding is good, there are wildflowers all year round and hikers have a good chance of hearing and even spotting some of the monkeys living in the forest.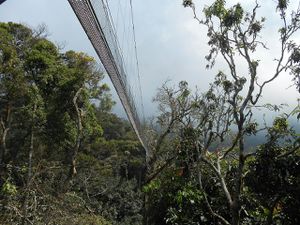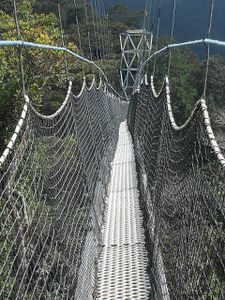 The bridge hangs 57m above the ground, and provides spectacular views of the Uwinka ridge and valley, as well as the forest canopy.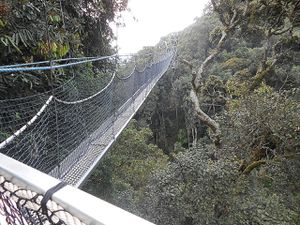 Other recommended Nyungwe trails include:
Buhoro trail (exceptional views, big trees, good birding and pretty wildflowers)
Umuyove trail (waterfalls, birds, flowers and massive trees)
Karamba trail (the best bird walk & fairly easy)
Kamiranzovu marsh (orchids and wetland birds)
Ngabe trail for primates (L'Hoest, silver and colobus monkeys)
Cyamudongo & Uwinka ( chimps)